Product Range
The Thermapanel Electric Heater Product Range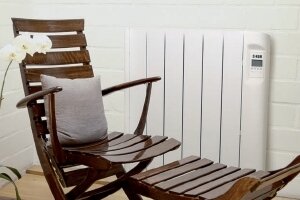 Panel Heater Product Range for Houses, Apartments, Businesses and Trade Suppliers
Here you will find our great designs to suit all style of homes – whether you live in a modern apartment or older traditional house our electric panel heater product range are sure to suit. If you are a developer, architect or installer and are looking for system for new build projects then let us do the leg-work for you.
Get the latest prices click here
Electric Radiators for Trade and Specifiers
We have several different styles and prices of Electric heaters in our range which are designed to suit different budgets which we have categorized into two sections -
Thermapanel Premium Electric Heaters
If you know exactly what size radiator you want and simply just want our prices then just click on the link below. However with respect we understand you aren't heating engineers – we are.
Do you know what size of radiator you need for your North facing Living room in Aberdeen or your bedroom with 2 outside walls and two windows in Great Yarmouth? Our design software does just that – it will work out exactly what you need based on the information you give us. Don't risk choosing the wrong size and type of radiator to chance.
May we suggest you get a quote from us by entering your details about your property on the form to the right. This then takes the problem away and we promise to get the quote back to you in no time.
Our electric heater prices start from just £95 but if you want a better idea then if you click on our Radiator Prices page then that will help you get an understanding of what it will costs for all the radiators you may need
You may also want to try our new Electric Radiator Calculator which will tell you what you need for each room and will also tell you the options across our entire Range.
Please click on the links below to explore each electric heater design